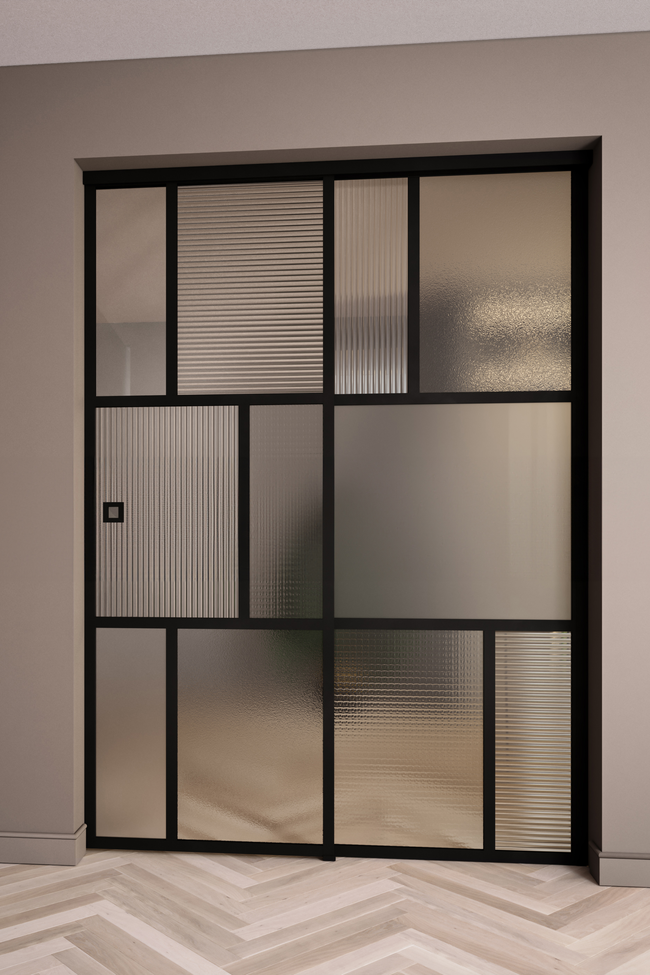 Sliding door with soft closing mechanism and fixed wall Blak 87B Mozaic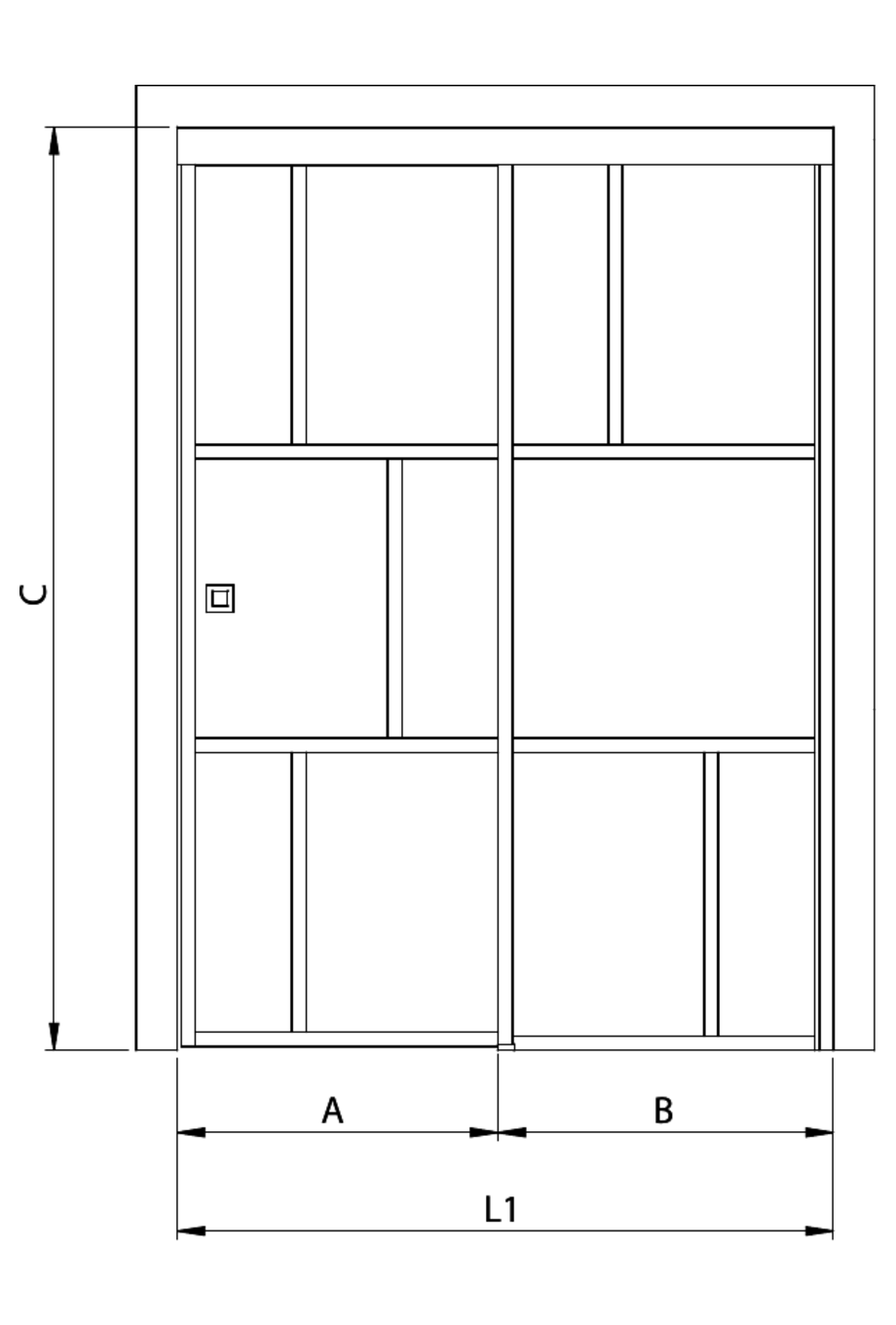 3d Sliding door with soft closing mechanism and fixed wall Blak 87B Mozaic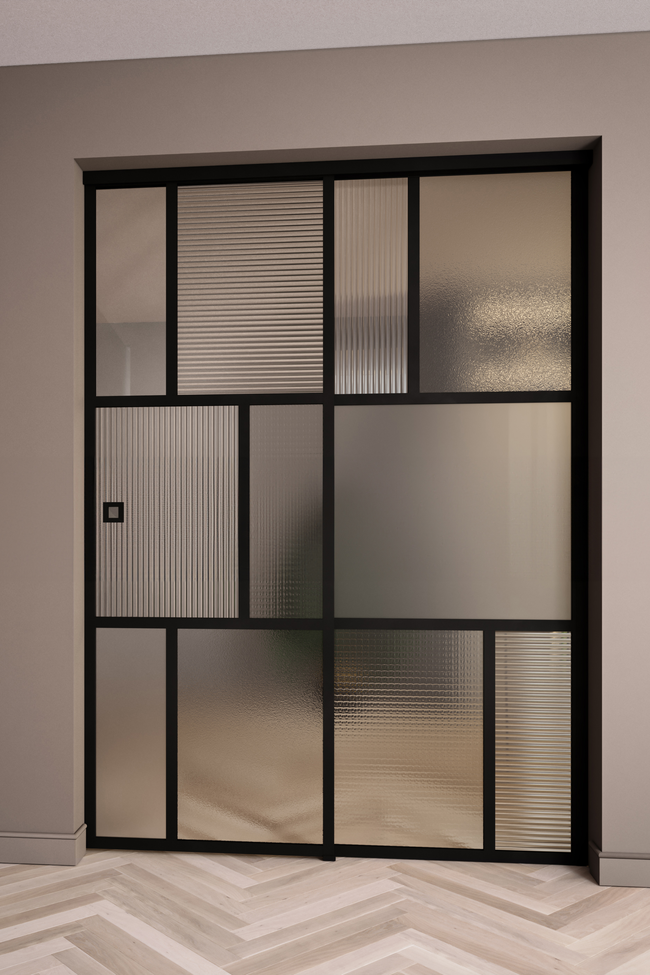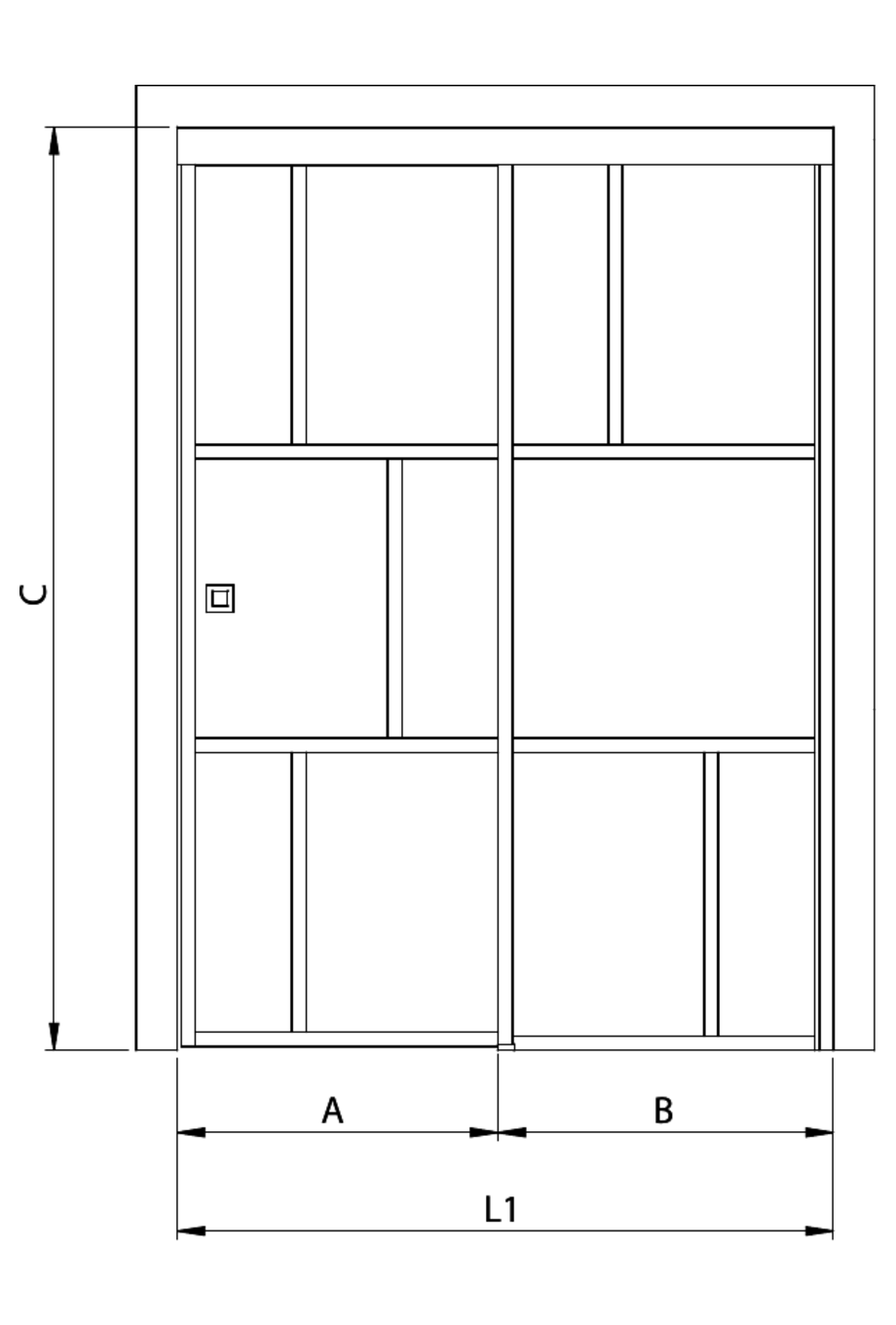 Blak 87B Mozaic
Sliding door with soft closing mechanism and fixed wall
The sliding door with fixed panel glass wall consists of a fixed wall panel, and a sliding door, mounted to the ceiling.Sliding door fixture takes up very little space in the room, a quality sliding mechanism and a floor guide fitting provides a smooth and safe door movement.The doors are equiped with soft closing mechanism which cushions the closing and gently pulls the door into position.

Please note, that this item should always be ordered through our customer service. Chosen glasses affect the price of the product and the solution should always be drawn according to the needed measurements.
Install
The sliding rail profile is fixed to the ceiling.The sliding mechanism is affixed to the top of the door panel before being mounted on the sliding profile.A door guide is installed on the floor. The sliding rail profile is covered from both sides of the enclosure. Please note the alignment of the fixed panel according to the installation instructions.
41 Working days
20 year warranty
Frame colour
The white (RAL 9016), black (RAL 9005), Sand (RAL 1019) and Mocha (RAL 8025) surface treatment options are manufactured by powder coating. The fittings used in the product, are made of black/white/Sand/Mocha painted brass alloy.
Glass colour
This product uses several glasses combined, You can choose from a wide range of available glass types, -thicknesses and colors that can be combined together. Please contact our customer service regarding choices.

Glass types available by default:
6 mm tempered glass: transparent, grey, brown, satin, reeded
8 mm tempered glass: grey satin, brown satin, black
4+4 mm laminated glass: cross-reeded, brown-reeded, grey-reeded, opal-laminated
Transparent, satin and opal-laminated glasses are also available in optiwhite, which has most of the green-tinting iron removed.
The chosen glasses can affect the product prices, our customer service will assist You with an offer.
Product size
Please contact customer service prior to ordering the product, to design the finalized glass-sizes and grid-patterns.
Product size
The selected product can be installed into the opening the total width of which is 0mm and the total length 0mm.: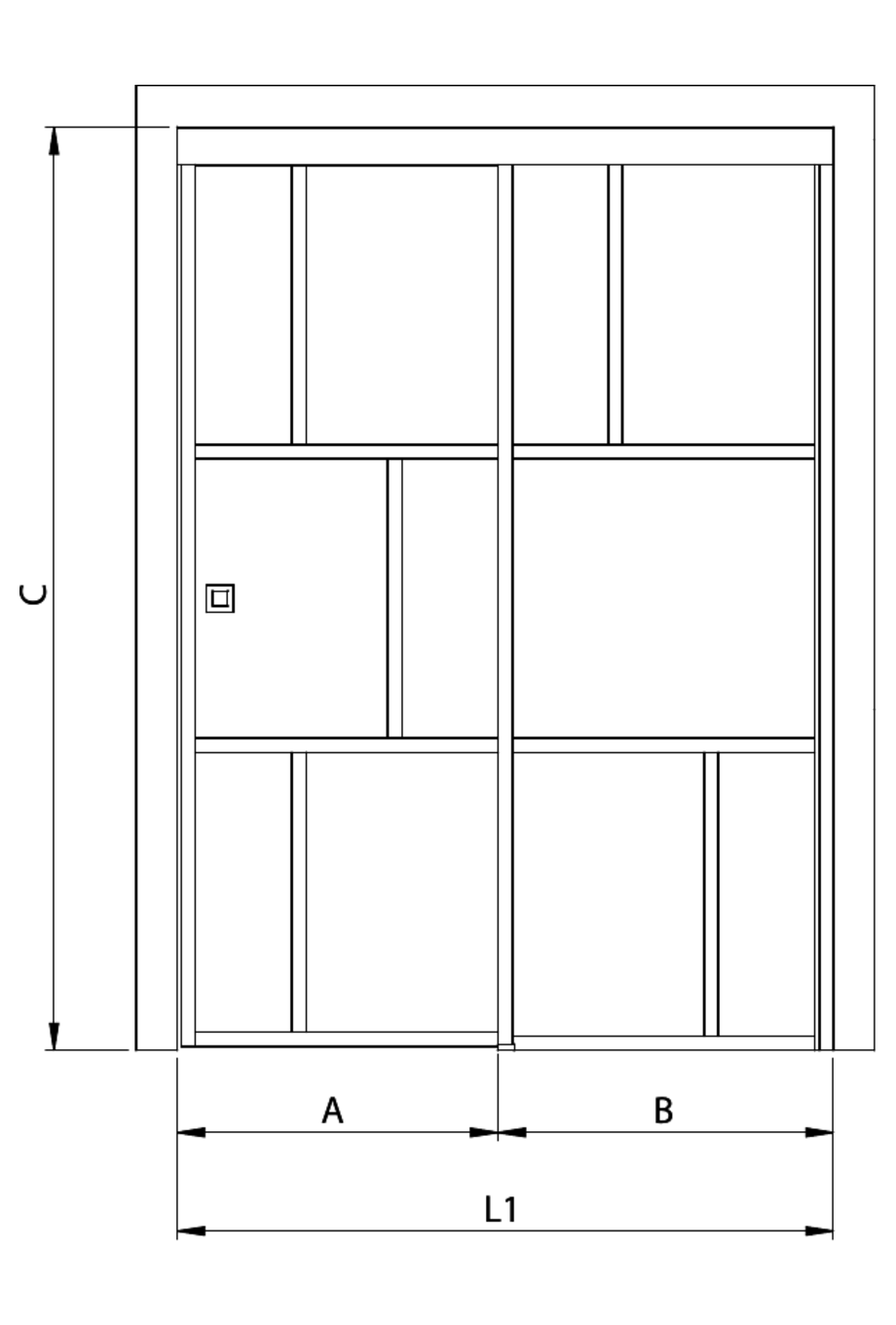 Handle options
The product is equipped with a square shaped handle in the chosen profile color.
Handedness
Please inform customer service of wished handedness when placing the order.
Blak ceiling Door A
Black painted/Transparent=720 x 1900
Blak ceiling Door B
Black painted/Transparent=720 x 1900
Blak sliding Sliding profiles
Black painted/Transparent=10 x 2690
Blak Sliding Installation instructions
/=
The selected product can be installed into the opening the total width of which is 0mm and the total length 0mm.: