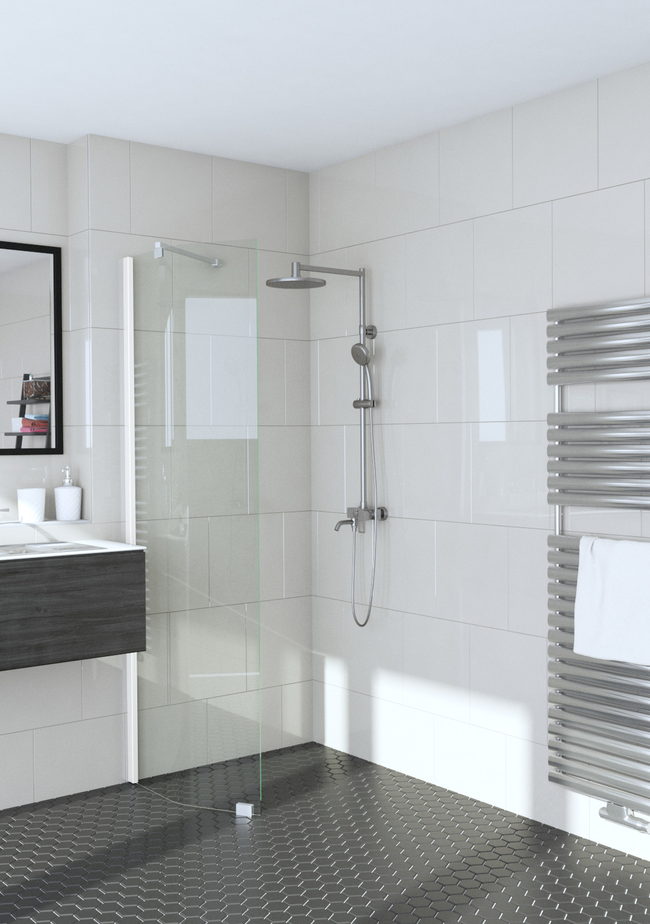 Bevelled fixed shower screen (Special batch) Infinia 231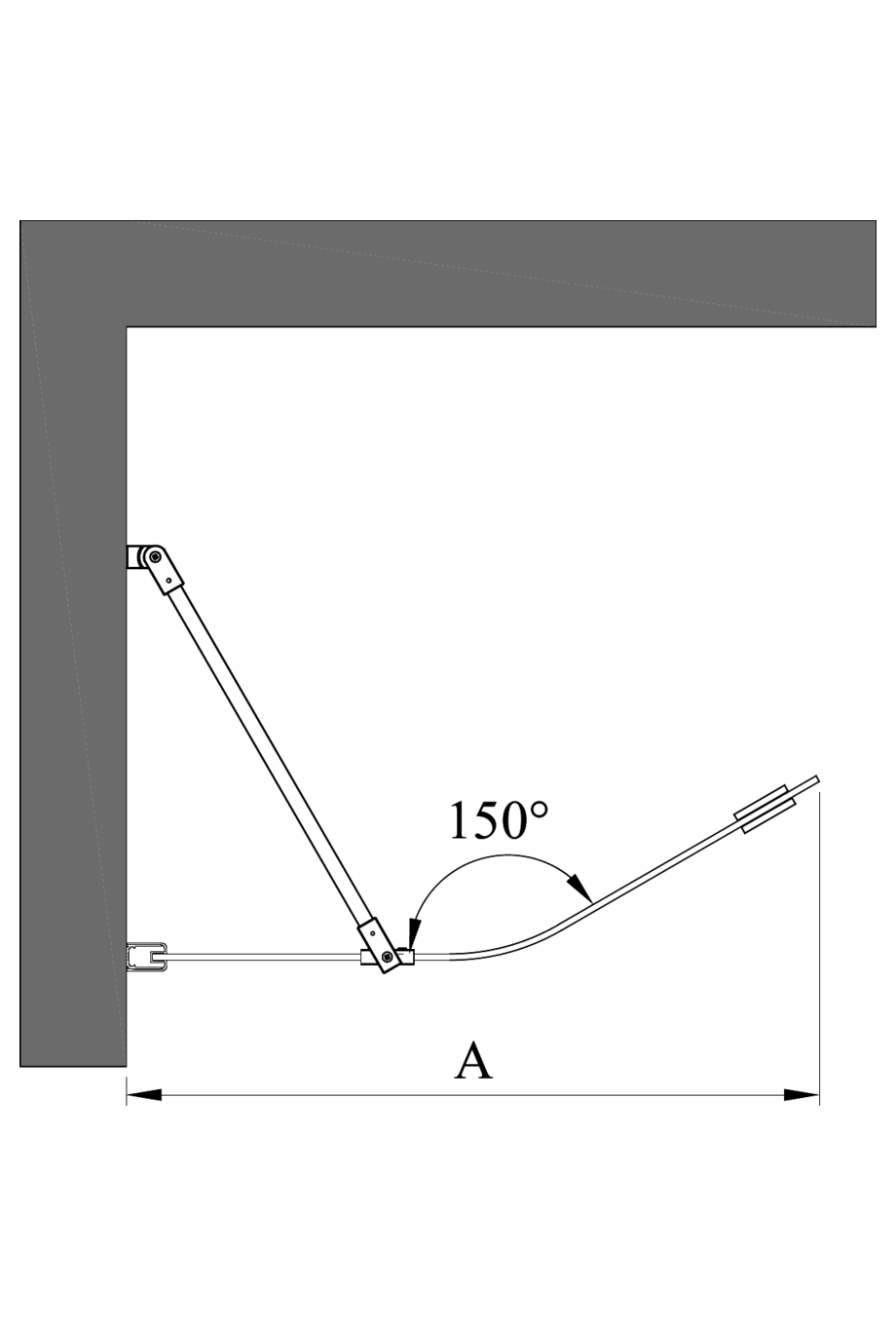 2d Bevelled fixed shower screen (Special batch) Infinia 231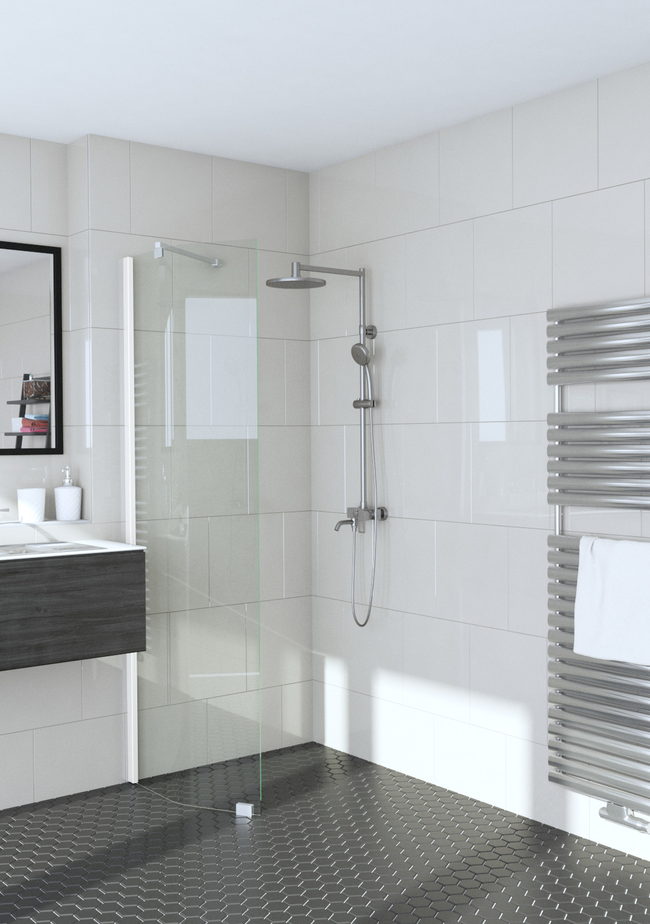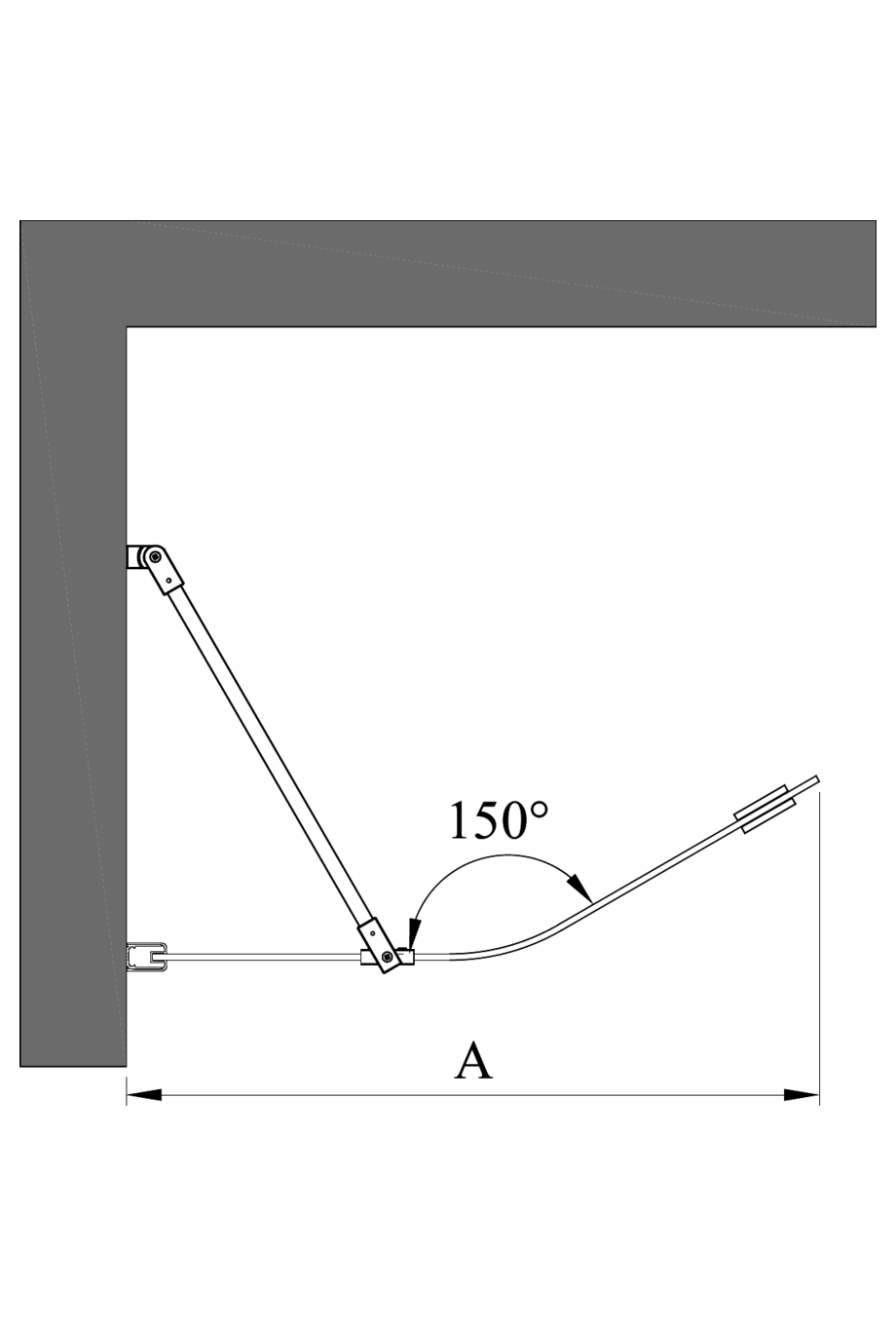 Infinia 231
Bevelled fixed shower screen (Special batch)
The fixed shower screen protects the space and the fixtures located next to the shower from splashing water. The fixed shower screen is sturdy and can be efficiently used for protection from water.

Special batch, product is available for limited time only.
Install
Shower screen is attached by its sides to the building wall with a wall mountedprofile. The panel is supported from the upper edge by the braces installed into the corner. The panel is supported from the bottom edge to the floor by a glued fitting, which means that there will be a 25mm gap between the panel and the floor. A seal (standard part) may be installed between the panel and the floor, in order to prevent water from flowing under the panel. Installation guide
13 Working days
20 year warranty
Frame colour
The profiles mounted to the edges of the panel are manufactured of aluminium. The white (RAL 9016) and black (RAL 9005) surface treatment options are manufactured by powder coating. Grey and bright are anodized coatings. Profiles are sandblasted before anodization, so that the surface is as smooth as possible and there will be no fingerprints. The fittings used in the product, like square foot and brace bars, are made of brass alloy and correspond with the chosen profile color. White and black profiles have white or black painted fittings, grey and bright profiles have chrome plated fittings.
Glass colour
The product is manufactured from a 6mm thick clear tempered safety panel (EN 12150). The safety panel can be treated in the factory with a Cranith calcification prevention coating. The coating enables the panel to stay clean easier.
Product size
The size of the shower screen is selected from the standard dimensions. The wall mountedprofile has 20mm of adjustment range. The adjustment range can be used for levelling any tilt of the building s wall or for extension of the width of the shower screen in relation to the provided standard dimensions. The width can be further extended by 34 mm via the extension profile (optional accessory). The extension profile can be grooved, for example, for the inlet of the surface water pipes.
Product size
The total width of the selected product is:
- At its narrowest: 452mm
- At its widest: 472mm
Dimensions may deviate from the declared values if adjustment tolerance must be used to level the tilt of the building s walls.: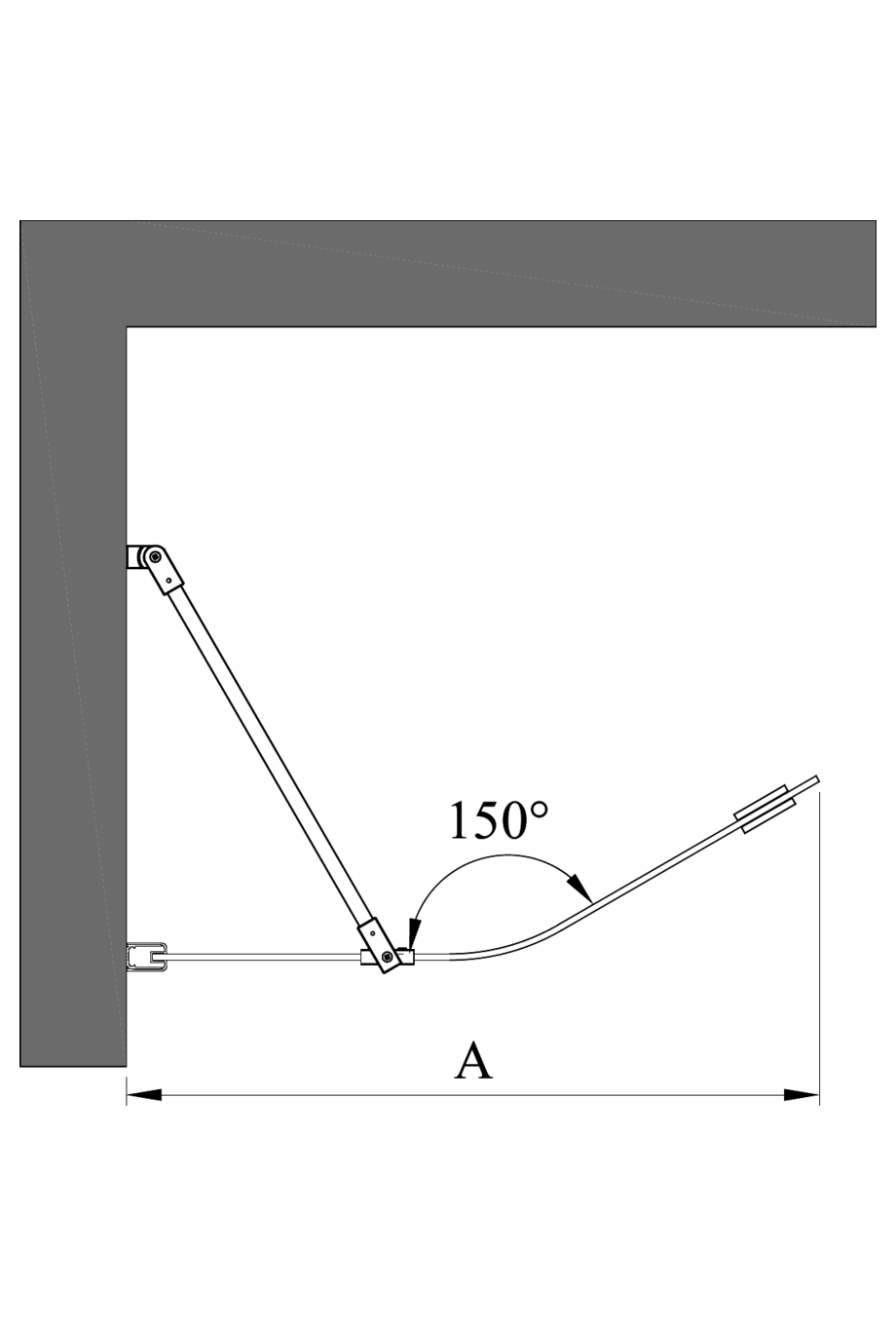 Infinia 231 Fixed shower screen
White painted/Transparent/A=452 x 1900
The total width of the selected product is:
- At its narrowest: 452mm
- At its widest: 472mm
Dimensions may deviate from the declared values if adjustment tolerance must be used to level the tilt of the building s walls.: