Vetro S61
The product is suitable for sauna space division. The door does not have any frames, the hinges are mounted directly to the side panel of the hinge side. The side panels add light and the feeling of spaciousness to the space.

The door rotates 90 degrees in both directions and is equipped with an adjustable centering. The centering attempts to return the door back to the open and closed positions.

Potential upper glass or side glass profiles are manufactured of stainless steel. Profiles are coated according to frame color selection and made accurately according to measures (no need to cut on-site).
Install
The hinges of the glass door are mounted directly to the building wall. Installation guide
26 Working days
20 year warranty
Frame colour
Door hinges and the fittings of the side window are manufactured of brass alloy. Surface treatment options are chrome plated, brass and black painted. The handle is by choice either chrome plated, brass, black painted brass alloy or unfinished alder. Glass mounting profiles are made of stainless steel. Profile colour matches the selected surface treatment option.
Glass colour
The product is manufactured of 8mm thick tempered safety panel (EN 12150). Clear and smoke are smooth surfaced and transparent panels
Product size
The size of the door can be selected from the standard dimensions (700/800/900 x 1910) or it can be manufactured custom dimensions. When selecting the size, the width is the width of the installation opening and the height is the height of the panel. When dimensioning the door, a reserve of at least 5mm is left at the top edge of the panel and a reserve of at least 20 mm is left at the bottom edge of the panel. If the size of the door exceeds 1.7m2 an additional hinge is necessary to provide additional support.
Product size
The selected product can be installed into the opening the total width of which is 800mm and the total length 1885mm.: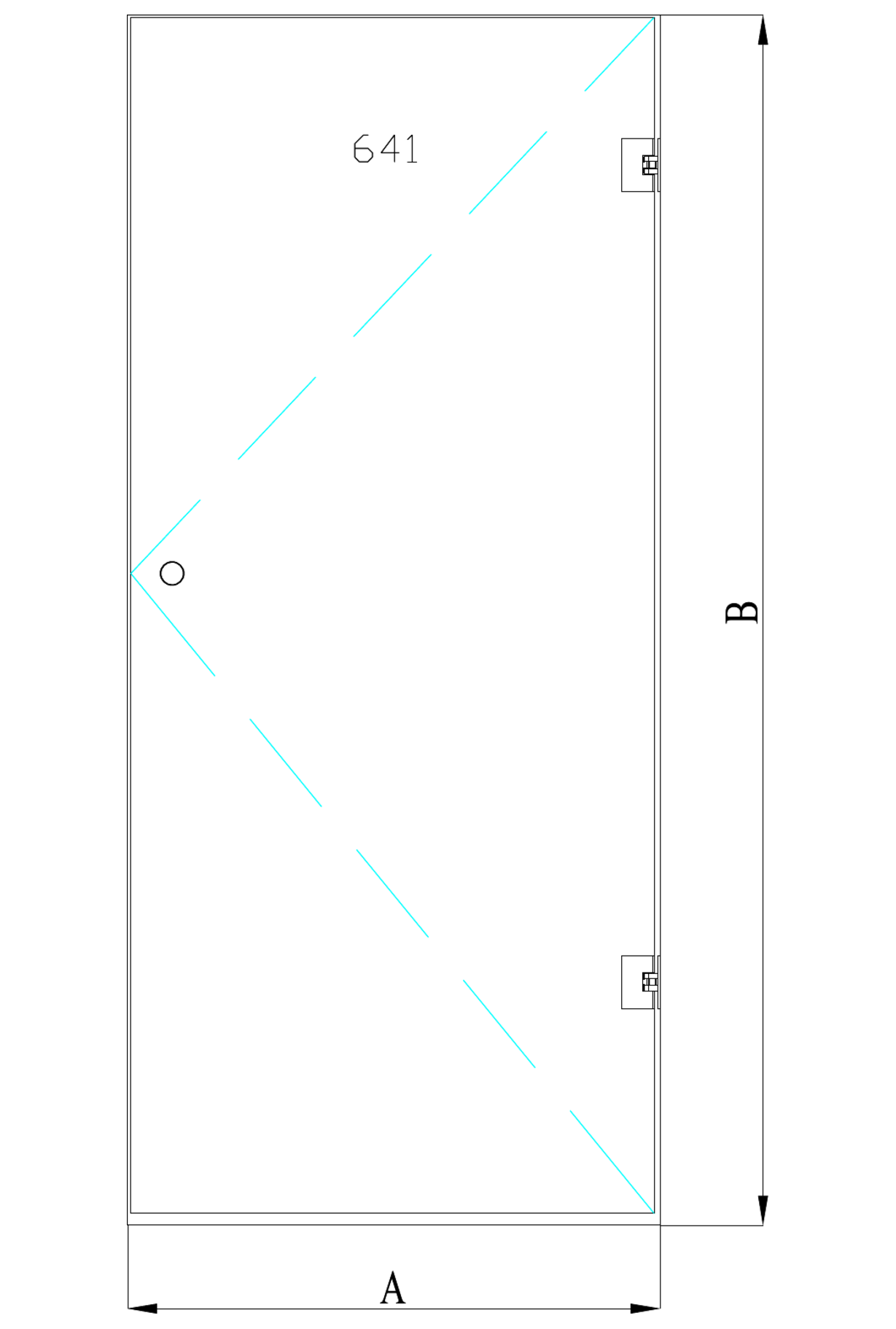 Handle options
The round metal handle and the short metal handle are manufactured from chromed brass alloy. The short wooden handle is unfinished alder. Out of handle options, the round metal handle and the short wooden handle are also well-suited for use on a sauna door. If the size of the door exceeds 1.7m2 , please select the handle option with additional hinge.
Vetro 641 Glass door
Chrome plated/Transparent=800 x 1885
The selected product can be installed into the opening the total width of which is 800mm and the total length 1885mm.: