Bläk 713 Tokyo
Fixed shower screen protects the space and the fixture next to the shower from splashing water. Fixed shower screen is sturdy and can be efficiently used for protection from water.
Install
The fixed panel is mounted on the floor mounting profile. The support bars are set up from the top edge of the fixed panel and screwed into the building wall. Installation guide
21 Working days
20 year warranty
Frame colour
The white (RAL 9016) and black (RAL 9005) surface treatment options are manufactured by powder coating. The fittings used in the product, are made of black/white painted brass alloy.
Glass colour
The product is manufactured with a 6mm thick tempered safety panel (EN 12150). The safety panel can be treated in the production with Cranith calcification prevention coating which helps keeping the glass clean. One side of the satin panel is etched to acquire a velvety feel and the other side is smooth. When choosing a satin panel product, bear in mind that the etched surface of the panel is sensitive to scratches and stains.
Product size
Shower wall is manufactured according to custom measures.
Product size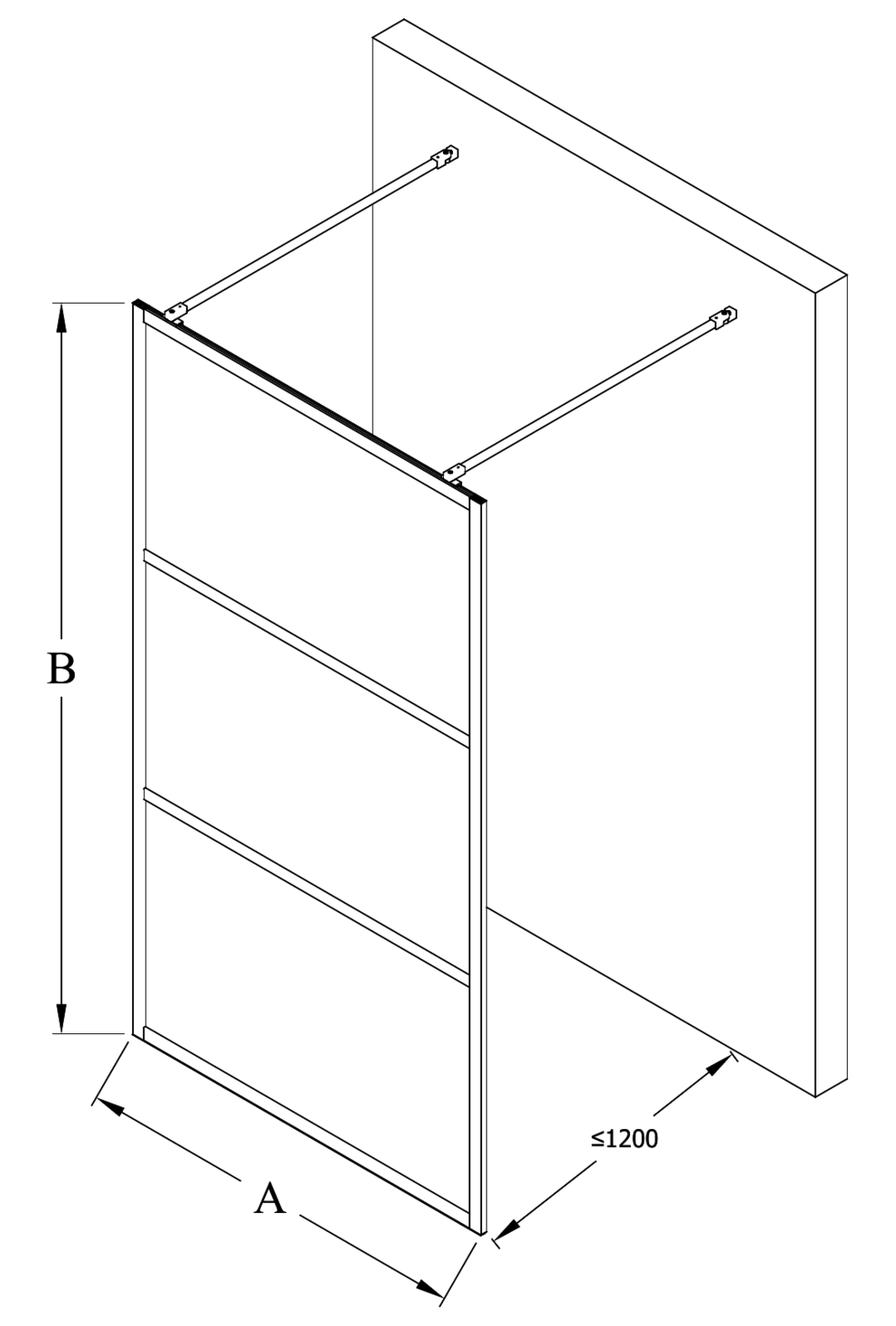 Blak 740 Walk-in shower screen
White painted/Transparent=1000 x 1800